OCTOBER AT TED'S BUTCHERBLOCK
This Month's Featured Menu:
OKTOBERFEST!

Click here to view
the October menu online.
SOUPS
Potato, Broccoli & Sour Cream – $3/8 oz.; $5/16 oz.
PANINI
Black Forest Ham Panini w/ Rosemary Goat Cheese, Caramelized Apple & Raisin Chutney, Whole Grain Mustard, Red Onion & Mixed Greens – $8
SIDE SALADS
German Potato Salad – $6/lb.
Sauerkraut Slaw – $6/lb.
Seasonal Fruit Salad – $6/lb.

ENTREES & SIDES
Mustard Spaetzle w/Braised Ham, Shaved Brussels Sprouts & Almonds – $7/lb.
Roasted Beets w/Shallot Vinaigrette & Speck – $8/lb.
Grilled Bratwurst, Porter Cheddar & Sauerkraut Pastry Roll – $6/ea.
Baked Eggplant Kugel w/Sauteed Mushrooms & Jarlesburg Cheese – $8/lb.
Roasted Cauliflower w/ Caraway & Cider Vinaigrette – $7/lb.
Green Lentil Salad w/Dill, Lemon & Red Onion – $7/lb.
DESSERT
Homemade Pies from 3.14 -
$5/slice; whole pies to order
Seasonal Ice Creams – $6/pint
TED'S DOCKSIDE OFF-SEASON HOURS


We're still serving up breakfast and lunch Dockside on the Isle of Palms!
Visit us Tuesday through Sunday from 7 a.m. until 3 p.m. We're also always available for special orders with advance notice. 886-5606
Ted's Dockside is located at the Marina Market at the Isle of Palms Marina at 50 41st Avenue on the Isle of Palms.
FOLLOW US!
Keep up to date on the latest from Ted's Butcherblock and Ted's Dockside by following us on Twitter and becoming a Fan on Facebook!
CELEBRATING 5 YEARS AS CHARLESTON'S BUTCHER SHOP
Join us on Saturday, Oct. 16th!
We're celebrating a milestone birthday this month! We hope you will join us for our 5th Anniversary Block Party on Saturday, Oct. 16 from 12-5 p.m. We've got a full day of festivities planned, including a cook-out, live local bluegrass by The Bushels, hourly raffles, craft beer on tap and beer and wine samplings throughout the day.
Our menu will highlight a feast of "Air, Land & Sea": A Cuban-style whole hog (slow cooked on the La Caja China grill box) and whole ducks and local oysters smoked on the Big Green Egg, all served with gourmet sides from Chef Eva for just $12/plate.
All-day food tastings will highlight Ted's favorite products, including Polish Kabanosy in a Blanket, Homemade Pate with Pulaski Mustard, Painted Hills Beef Teres Major, Eden Natural Kurobuta Bacon Mini Quiche, Bertolini Pasta, Callie's Biscuits and Chocolates by Sweet Teeth Confections.
Sign up for hourly raffles to win prizes like Friday Night Dinners, a Bacon of the Month Club subscription and the grand prize, a private grilling class for 12 people!
Beer and Wine Tastings will be held throughout the day, with the tasting donation benefiting our neighbors at the SC Aquarium.
We hope to see you on the 16th!
OCTOBER IN-STORE EVENTS
FRIDAY WINE TASTINGS
Our weekly Friday Wine Tastings run from 5-7pm each week, and the cost is $5. Proceeds benefit our quarterly non-profit partner, the Coastal Conservation League.
$12 DINNERS
Also on Fridays, our $12 dinners are the best deal in town!  Check our web site each Thursday for Chef Eva's mouth-watering menu. Available for dining in (seating is limited) or take-out. 5-7 pm.
FOODIE TRIVIA
Join us Wednesday, October 13 at 7:30 pm to flaunt your gastro-knowledge at this popular monthly event. House wines will be available for $4/glass and $10/bottle during the evening, and our featured Spanish-style tapas menu will be posted on our website the day before the event. It's good laughs and lots of fun – and the winner wins a plate of food and beverage at our anniversary party! Reservations are required only for groups only.
AROUND THE BARREL:
OCTOBER'S FEATURED WINES

Our selections for October are perfectly priced to take you into Fall's cooler temperatures:
RED: Andre Brunel Cotes du Rhone, France | $12
This is what Cotes du Rhone tastes like when you're drinking in France wondering why you cant find good inexpensive wine back home. Mostly grenache with pepper, spice and dried cherry flavors. Great balance and good acidity. Nice and dry with an extraordinarily smooth mouth feel. Medium-full body.
WHITE: Sass Pinot Gris, Willamette Valley, Oregon | $15
A recent tasting with owner/winemaker Jerry Sass reinforced what we already knew:  Sass makes great wine. This pinot gris has lush fall apple/pear fruit flavors and aromas with a rich, ripe texture and lingering finish. Take this to the oyster roast.
ROSE: Antis Malbec Rose, Argentina | $15
This Malbec Rosé is made from the free-run juice of the Antis Malbec Reserve. It has tremendous fruit & mid-palate texture and is reminiscent of a Bandol rose in its richness and long finish. Dry, full fruit with lots of flavor and great length. This wine is perfect for Indian summer evenings.
Want More??
Sign up below for "Around the Barrel," our monthly wine newsletter from Mal Jones. Get expanded details about this month's featured wines, answers to FAQs, and advance notice of discounts and specials.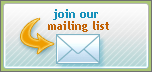 Tags: black forest ham, brussels sprouts, craft beer, german potato salad, goat cheese, homemade pies, isle of palms, lb sauerkraut, lentil salad, milestone birthday, red onion, roasted beets, sauteed mushrooms, seasonal ice, side salads, teds butcherblock, whole grain mustard, whole hog, wine samplings
For everyone that is at work today, and looking out the windows and wishing they were at the beach, I've published this photograph, to remind you what it looks like.
Tags: beach, IOP, isle of palms, South Carolina